RVES Panther Families met today over lunch to play games and learn about the word "perseverance" which is one of the character traits students can display for a quarterly award.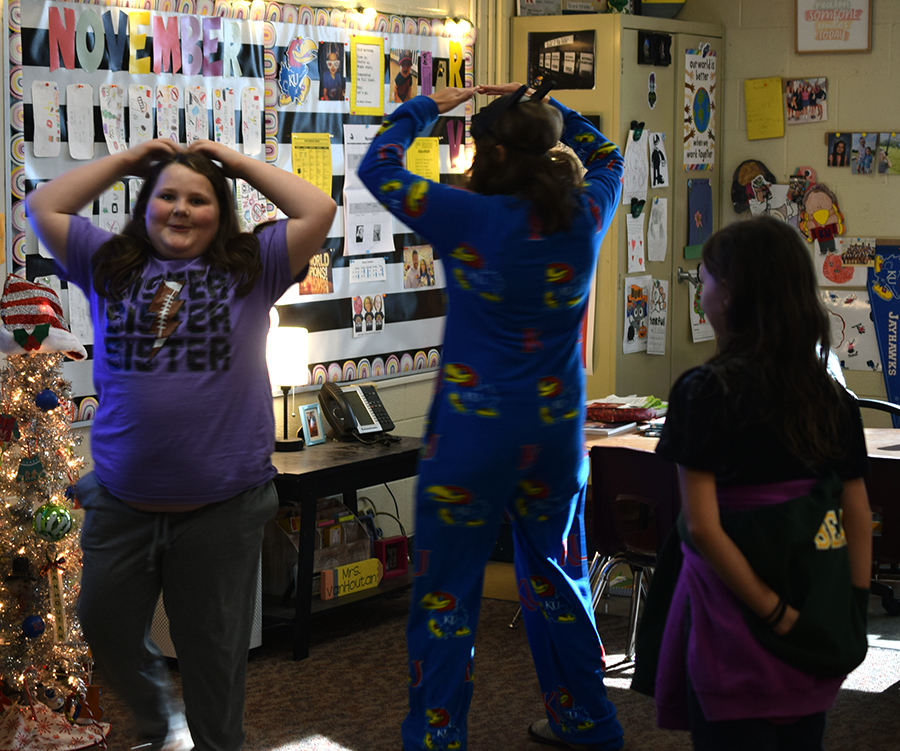 District Honor Choir and District Honor Band concerts are Saturday, Dec. 2. Choir is at Topeka High School (11 am and 3 pm) and Band is at Seaman High School at 2 pm.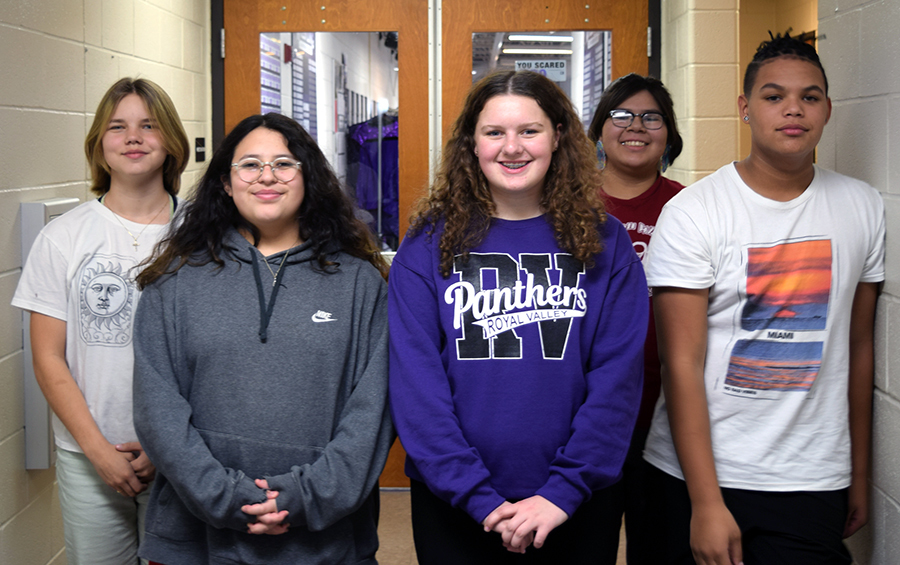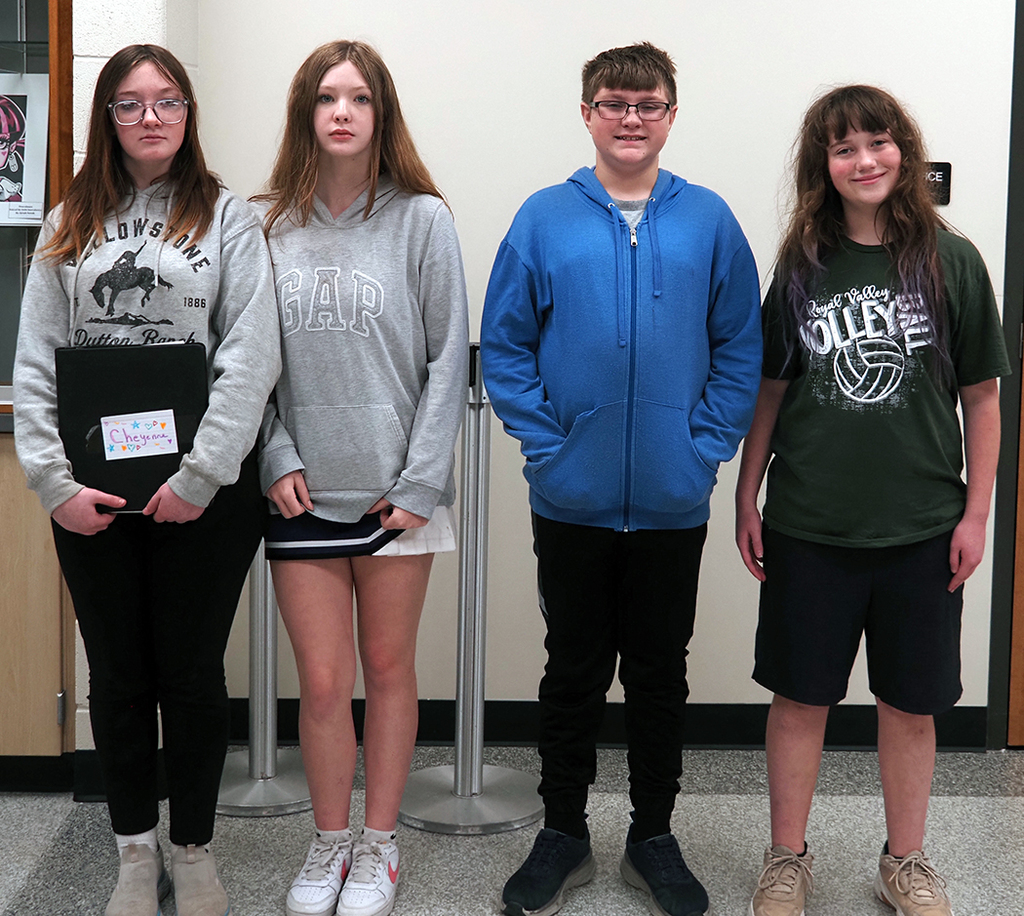 Congratulations to Joie Boyer on her acceptances to the University of Saint Mary, University of Kansas, Wichita State University, Kansas State University, Emporia State University, and Pitt State University! #ACCEPTED #ApplyKS #OneRV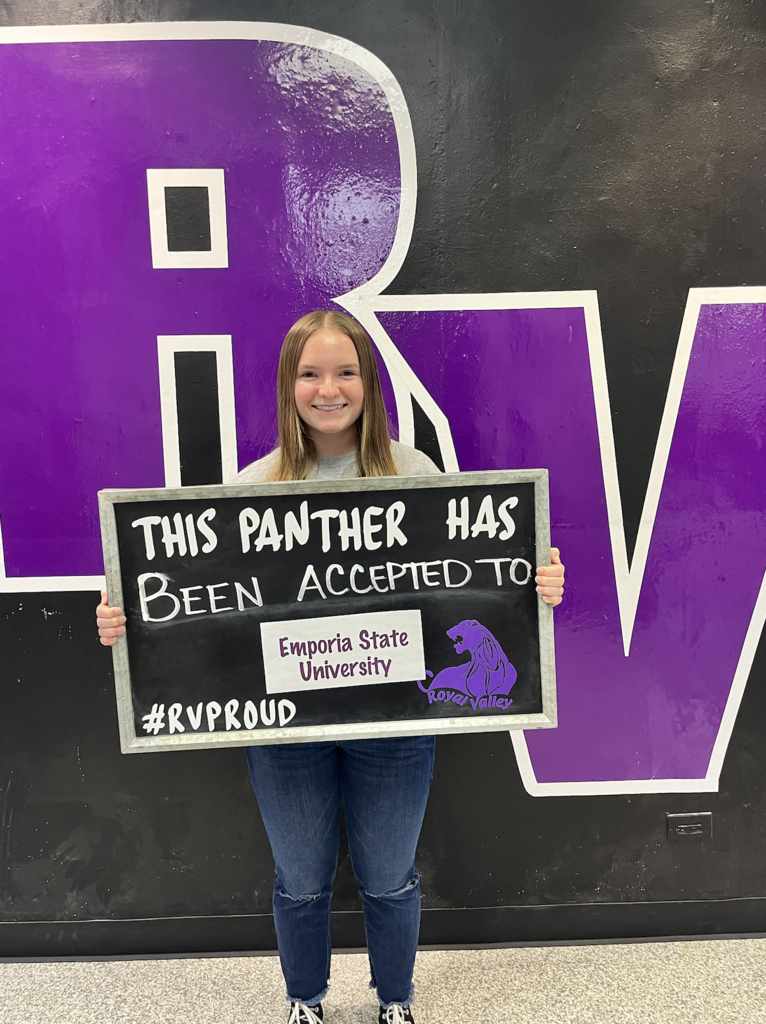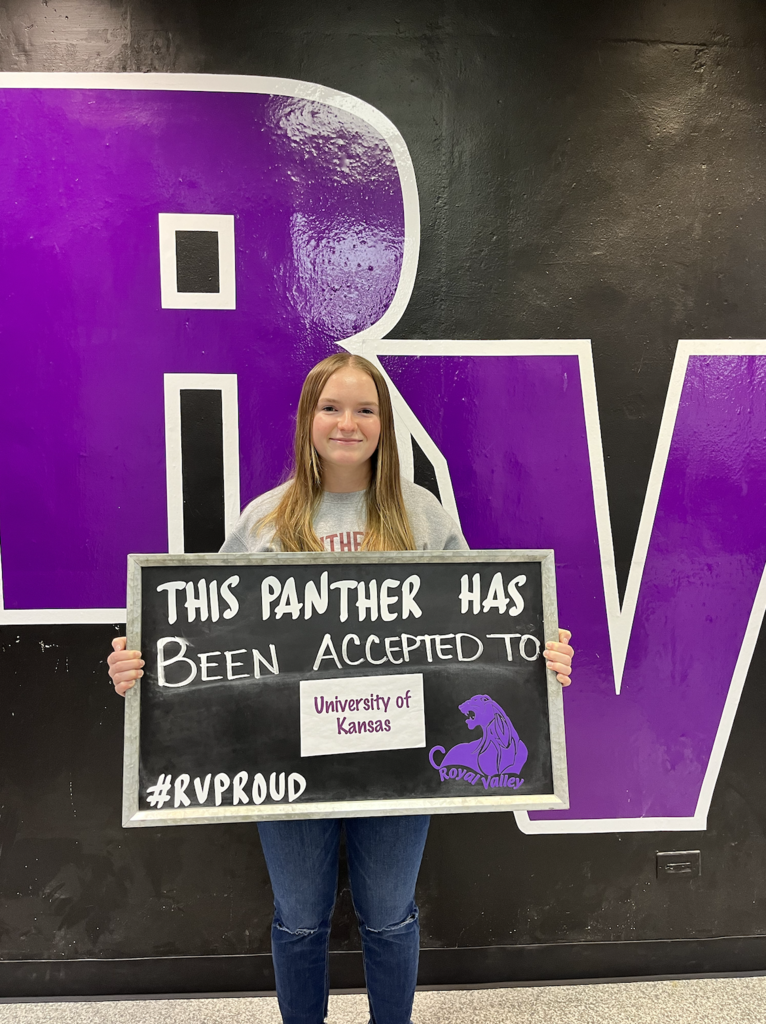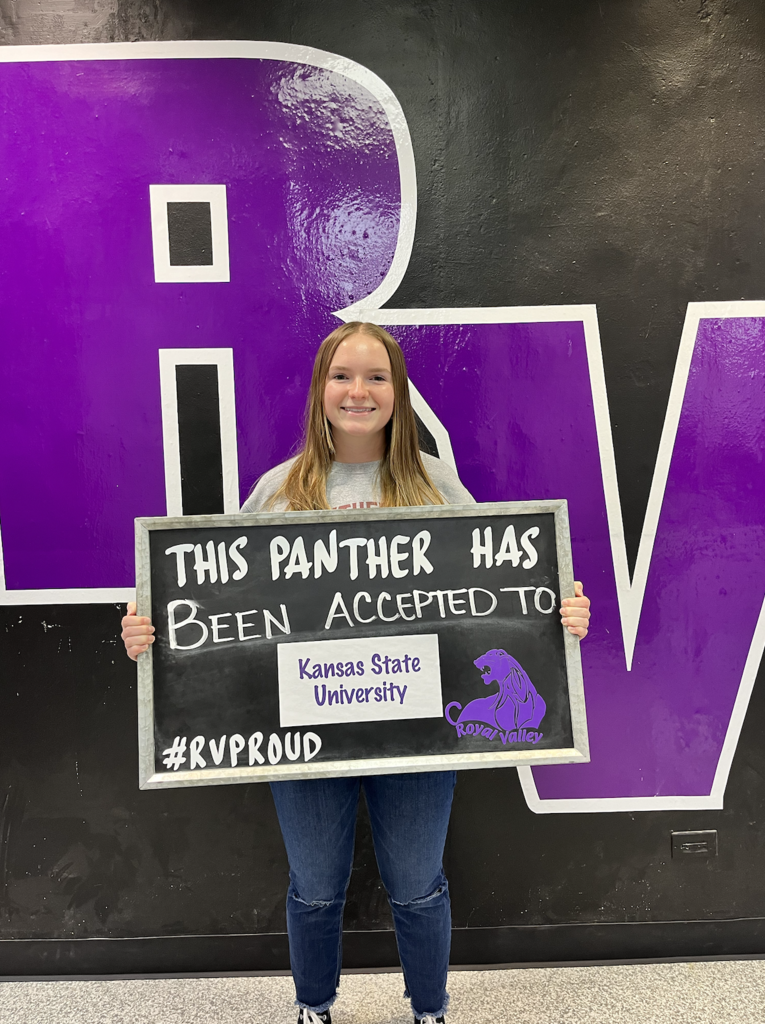 Student of the months from September, October and November got to enjoy the Top Golf Suite as a reward today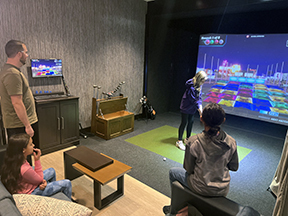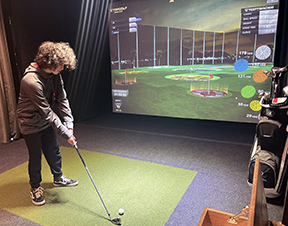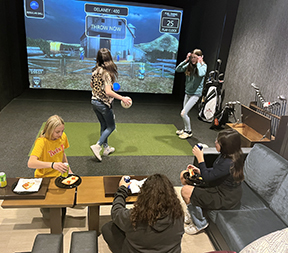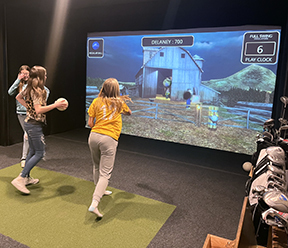 The new construction at RVHS is progressing! Pictured here are the art, music, Ag and AV rooms. Move in date is tentatively scheduled for the middle of January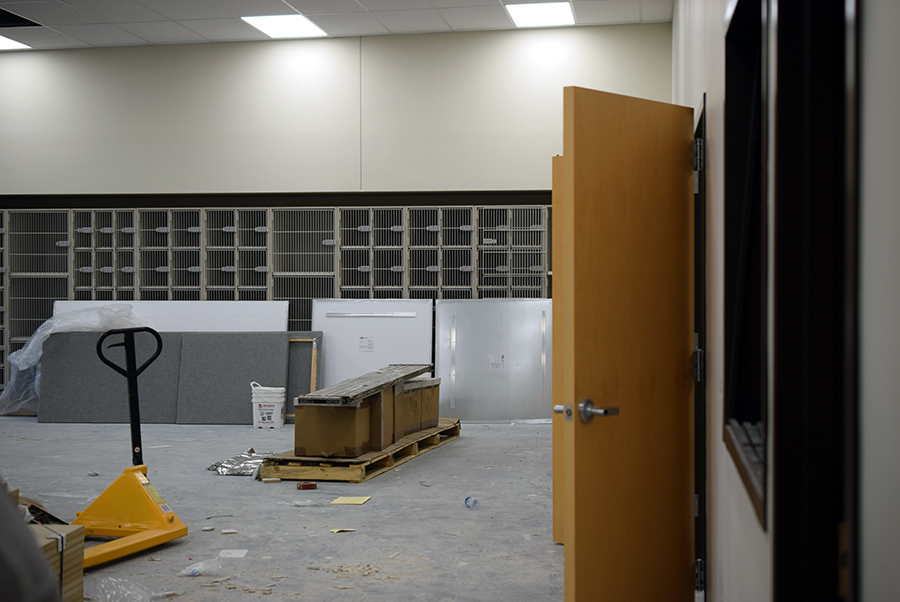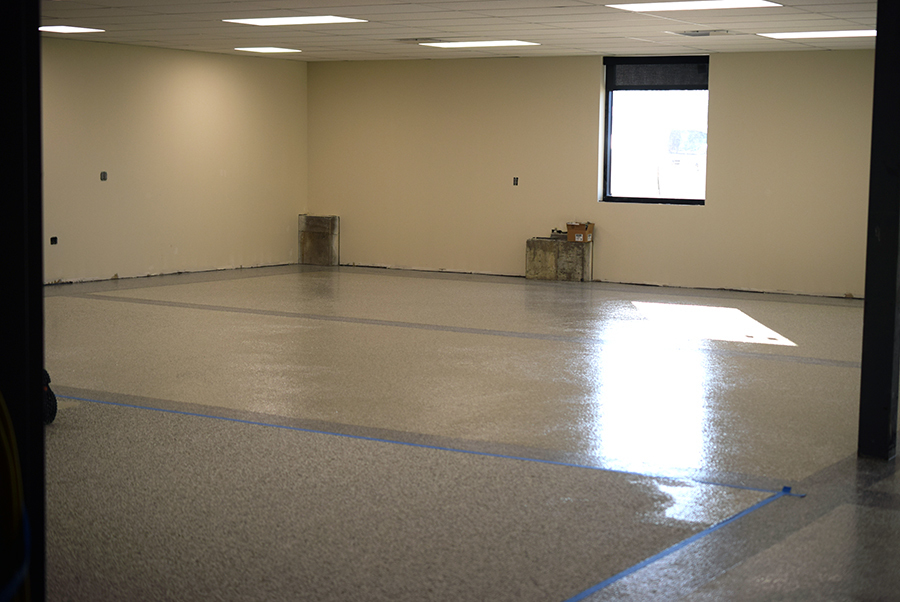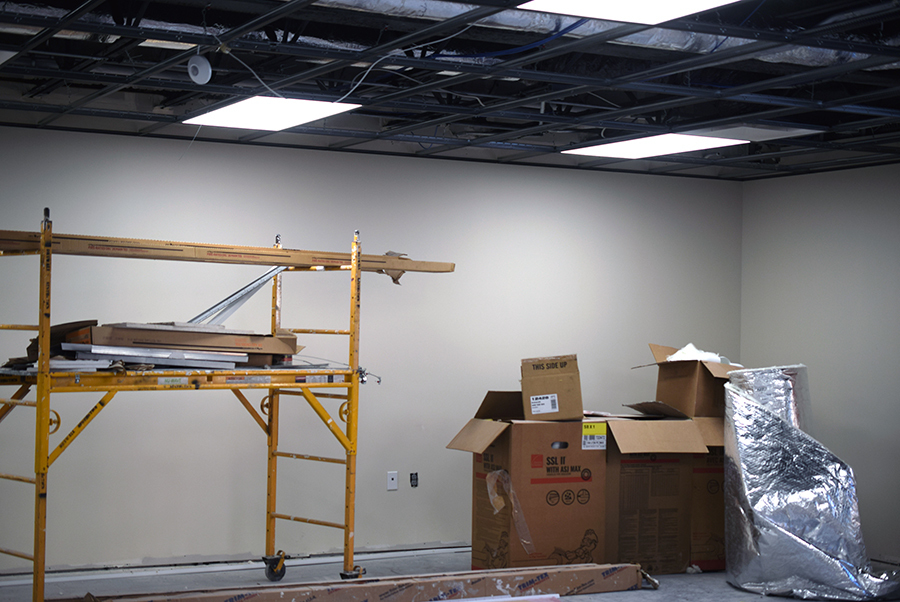 Royal Valley JAG-K members helping with the Harvester's Food Distribution in Hoyt on November 21.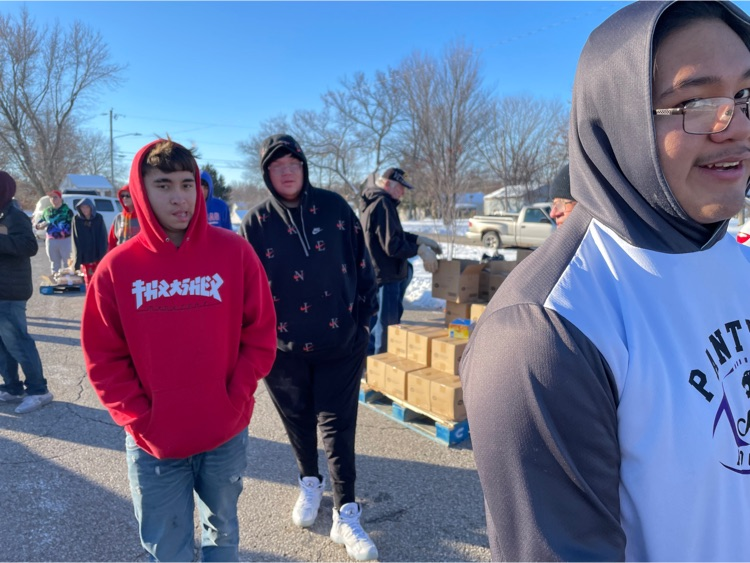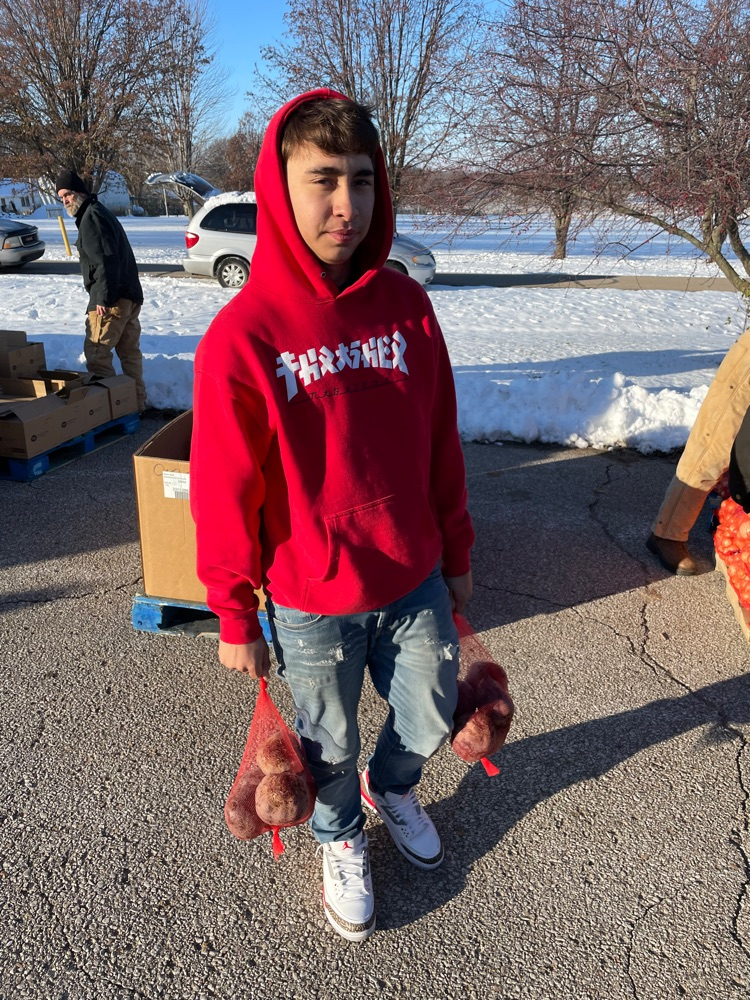 Here is the video of the RVES Thanksgiving STEM Parade from yesterday:
https://youtu.be/vM1LfE1XILI
Intentionally the sound has been deleted so as not to violate copyright issues with the music
JAG-K tour of the PBPN Resort and the Hotel & Restaurant divisions.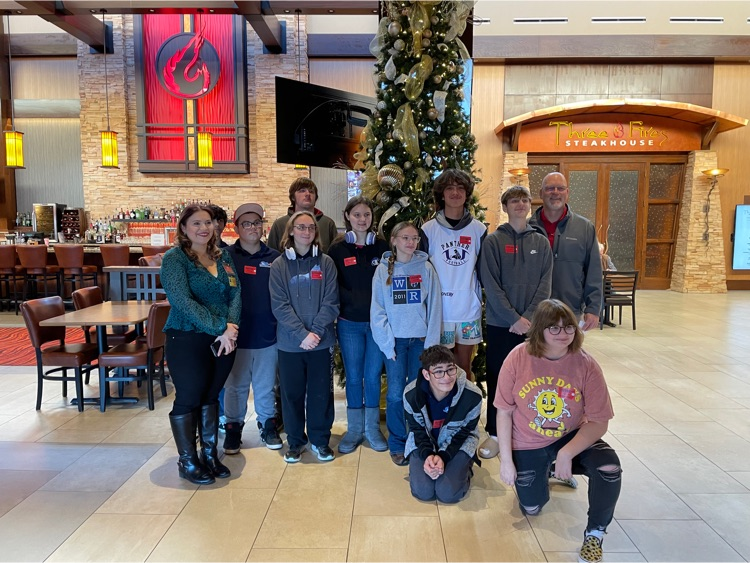 Congratulations to Aidan McKinsey on his acceptance to Kansas State University! #ACCEPTED #ApplyKS #OneRV
Congratulations to Pewamo Kitchakommie on his acceptance to Washburn University! #ACCEPTED #ApplyKS #OneRV
Congratulations to Deserae Diekhoff on her acceptances to the University of Kansas, Kansas State University, Baker University, and Pitt State! #ACCEPTED #ApplyKS #OneRV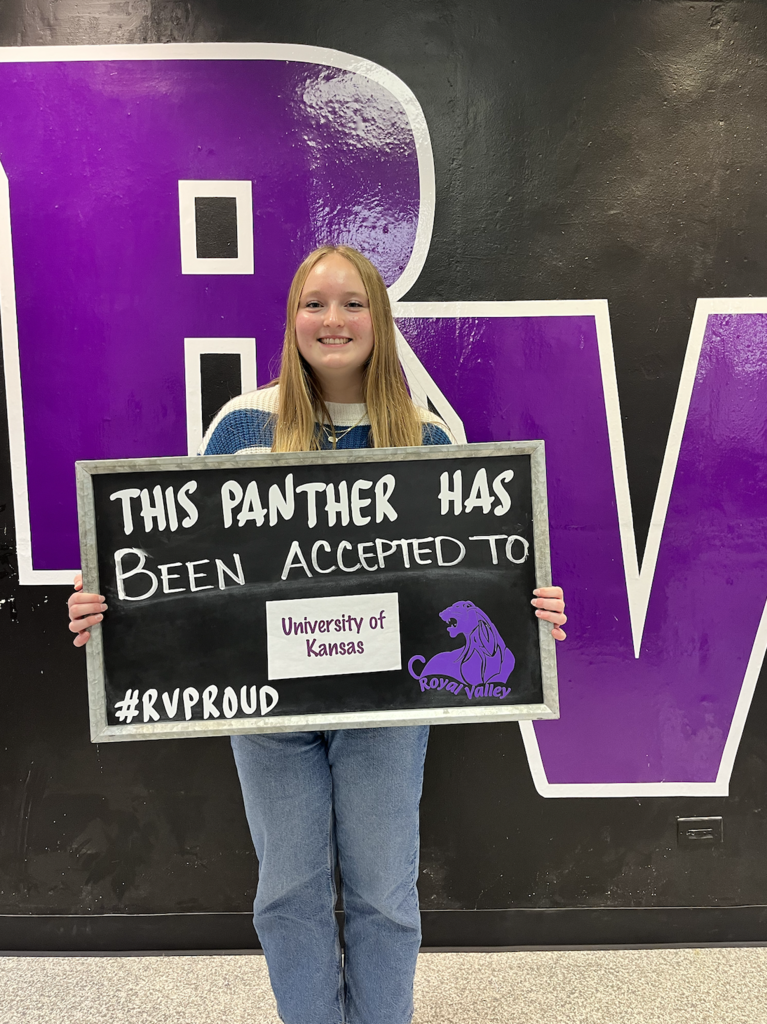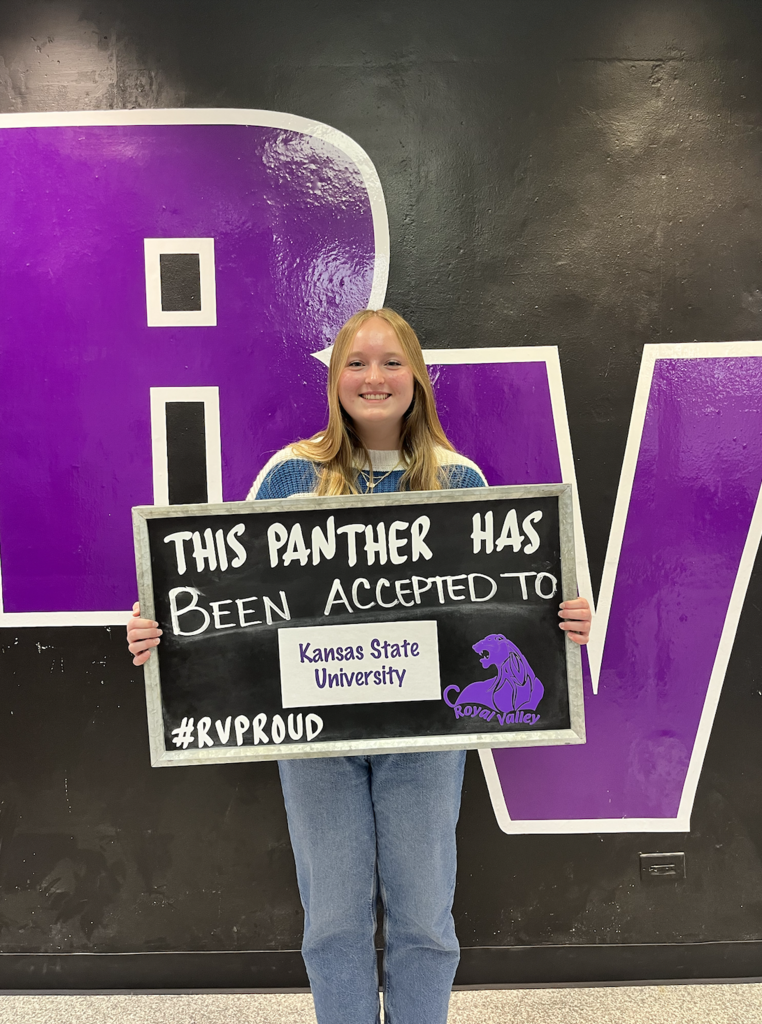 RVES 3rd graders listened to Panno and Raph Wahwassuck talk about what heritage means in celebration of Native American Heritage Month. Panno also spoke about her experiences being the Miss Potawatomi for all Potawatomi bands in the nation.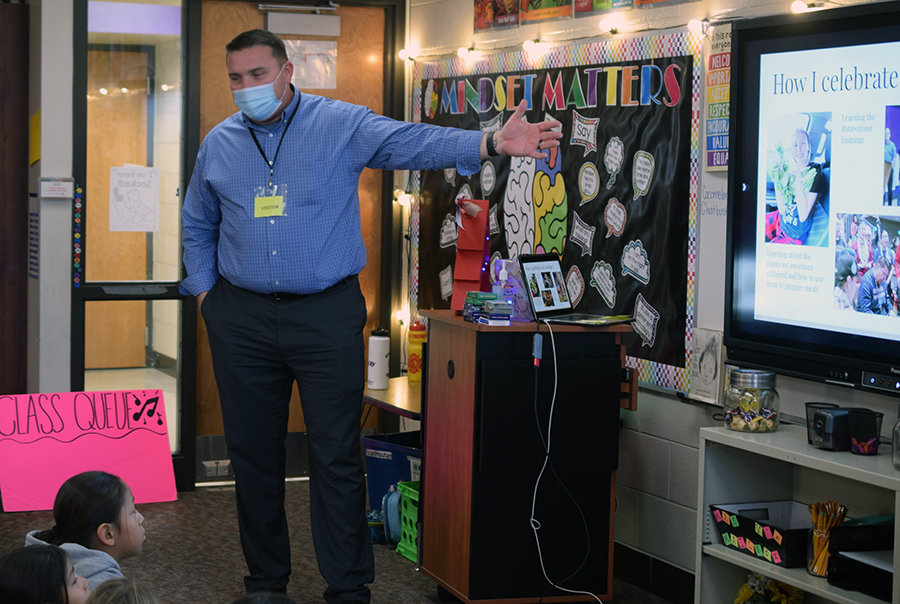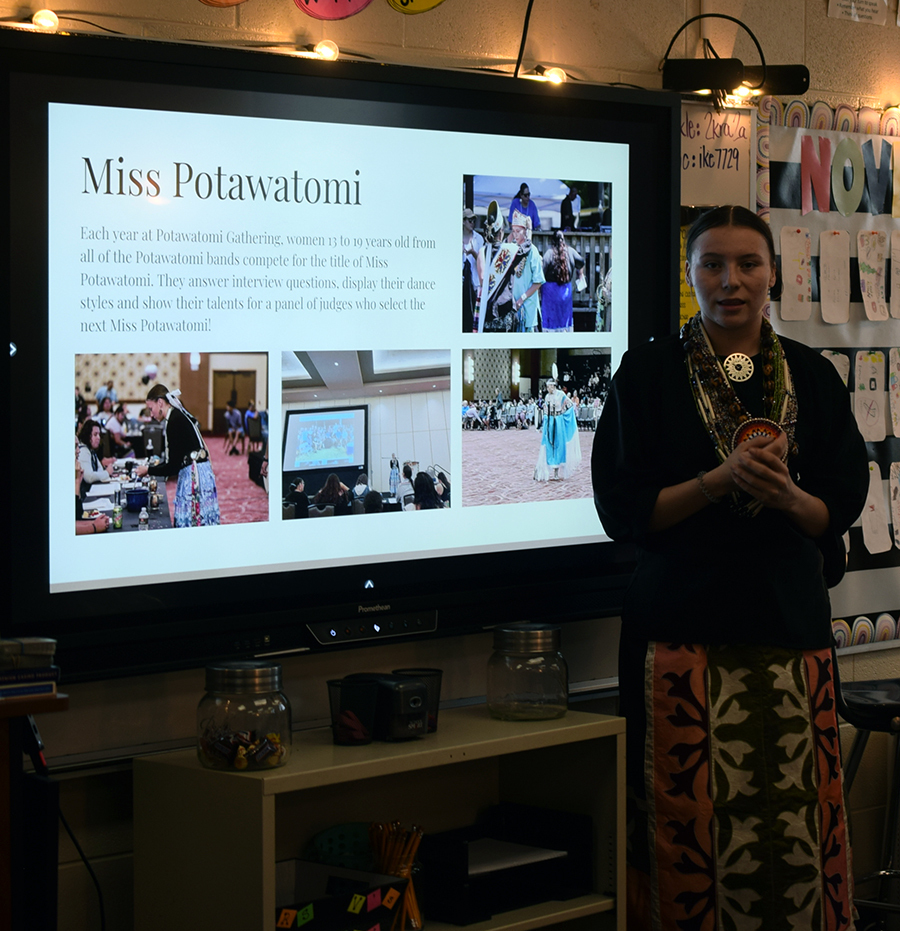 Students in physics class created a Newton's Cradle. They drilled holes in old bowling balls and cut the wooden frame for it. They tested their work today and found it was successful!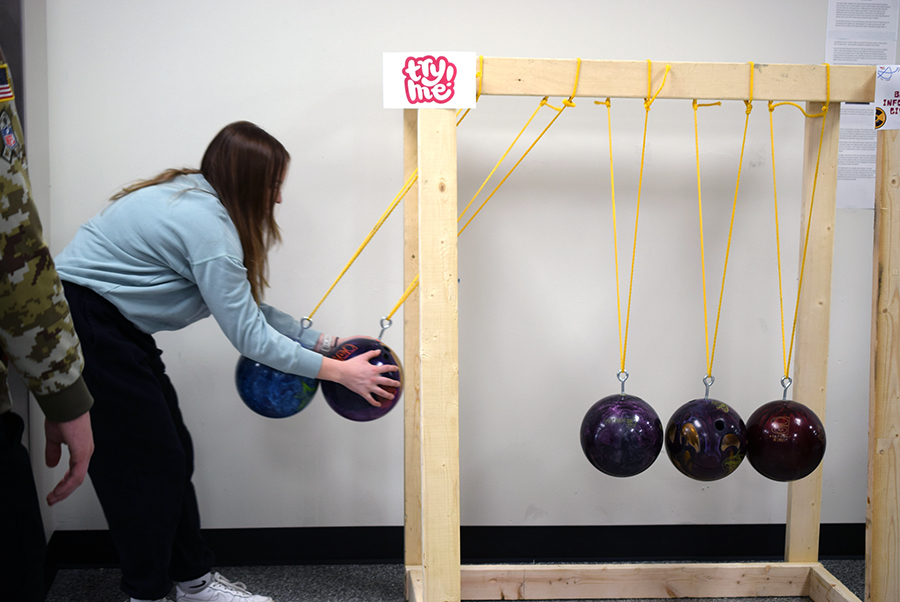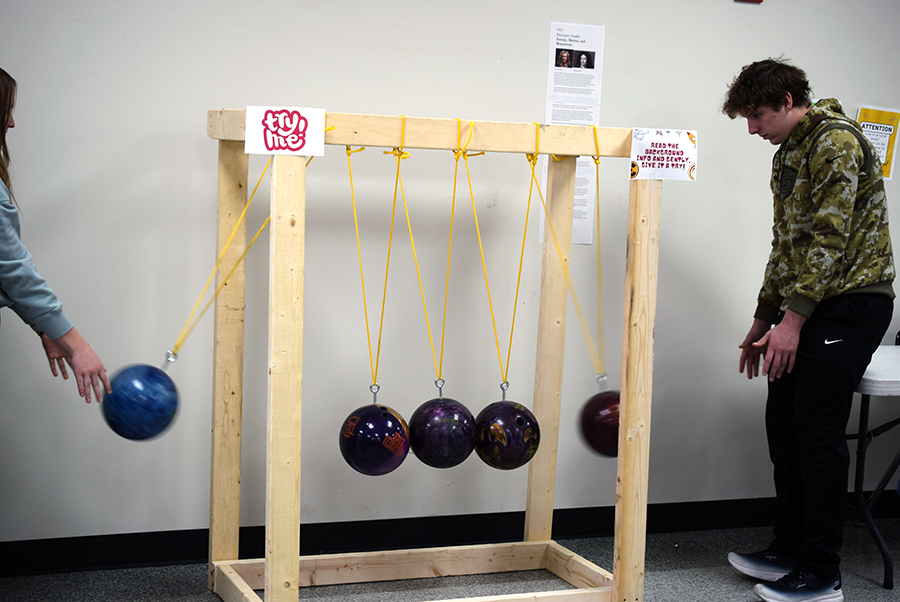 7th grade science students were held "captive" by a grumpy teacher. In order to get released for Thanksgiving break, they had to "escape" the Thanksgiving escape room. Some students might miss turkey and mashed potatoes this year! 😁👏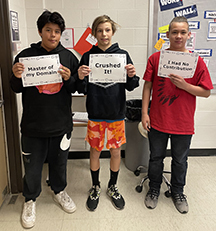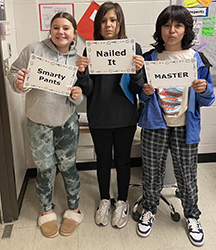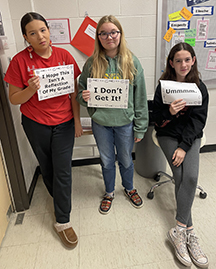 Today in English 1, the freshmen played board games made by other groups. This was the culminating project after reading the Odyssey.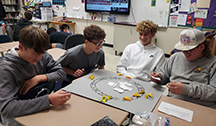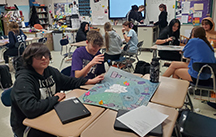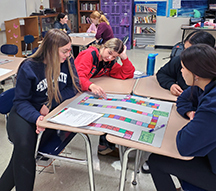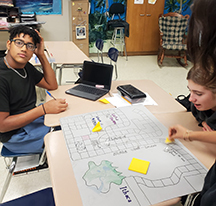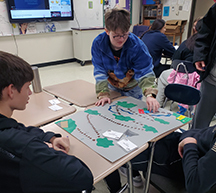 KAY members purchased gifts for Operation Christmas Child this month. They boxed them for shipping on Friday.! #KAYServiceProject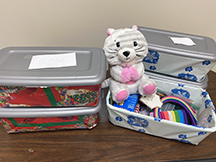 RVES students used their creativity and colored these squares in order to mix and match them with the ones their peers created
RVES students enjoyed playing with the hula hoops in PE class Friday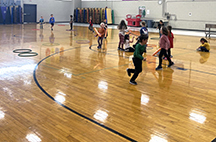 Cork Sumner visited with the students in Indigenous Literature and Film class on Friday about some of his experiences and how he and other Indigenous people have "come a long way."
Spanish students are completing their Day of the Dead projects!