MRS. WHITE'S SOIL TESTING EXPERIMENT
The RVHS biology students went out to the wooded area near the south side of the high school recently. There the students took soil samples from either side of a trail leading back into the woods. The students collected soil samples at about 3-4 inches deep into the ground on either side of the trail. Students also collected leaf litter and anything on top of the soil they collected.
According to Ms. White, "Students are studying biodiversity and with this experiment they are looking for the diversity of organisms living within the soil."
In biology the students are studying how microorganisms can be different in different locations. The students related these results to whether or not the diversity was great enough to support more complex organisms like plants and animals living in the area.
Ms. White explained, "The larger the diversity at a low level (such as in soil organisms) it means the greater the diversity that can be supported as you move up the scale (aka the more plants and animals that can be supported simply because there is more diversity for them to eat)."
The students will determine how diverse the organisms in the soil is and relate these results to the success of the area.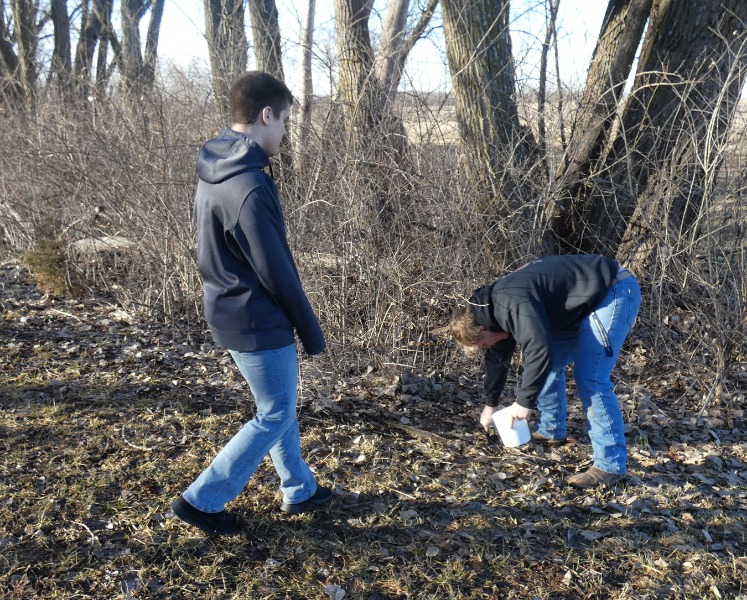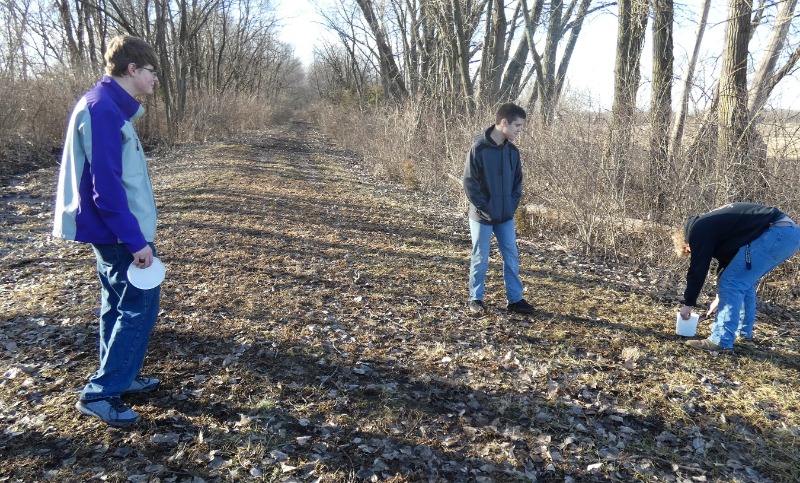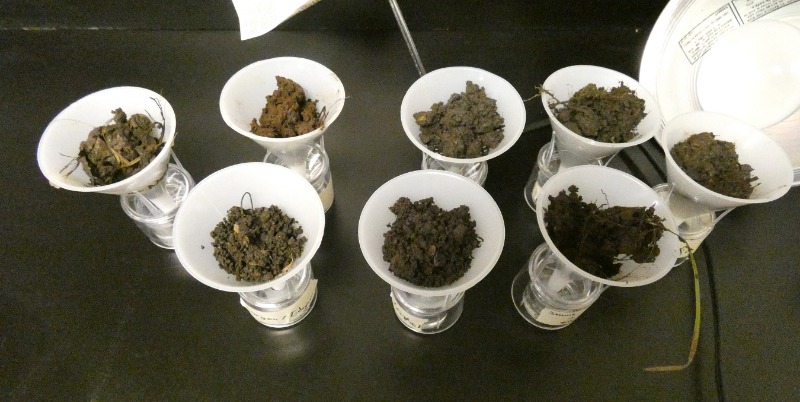 MARSHMALLOW, PRETZEL STRUCTURE EXPERIMENT
On Wednesday, February 13, the RVHS biology class performed an experiment over building structures and what structure is the strongest.
Ms. White said, "I found the activity online and really enjoyed the idea." The students had to use marshmallows and pretzel sticks to create a 4-tiered structure to be able to withstand a simulated earthquake. When the students performed their experiment, they placed their structures into a tray with the bottom filled with jello, and the tray was then shaken back and forth. The last structure standing was the winner. The students had one test run and then they could test their final product.
When asked about what this was relating to in their classroom studies, Ms. White stated, "Earthquakes and how different designs within structures can help prevent damage done by earthquakes." The students learned how to make the most effective structure to withstand earthquakes. These structures are used in the real world to prevent buildings from falling down in an earthquake.