Royal Valley Middle School has a Scholars' Bowl team this year for the first time! Ms. Douglas, RVMS Counselor, is their sponsor. These are the upcoming meets for 2019. Please note that two of the locations have changed since the printing of the district calendar.
February 25 @ 4 pm
@ Holton with Sabetha, Hiawatha & RV
February 26 @ 4 pm
@ Jeff West with Holton, Perry & RV.
February 28 @ 4 pm
@RVMS with Nemaha Central, Riverside and Holton
March 4 @ 4 pm
@ Perry-Lecompton with Riverside, Sabetha and RV
March 5 @ 4pm League Tournament
@ Jeff West
ROYAL VALLEY JOINS HOLTON
At the Jeff West Scholars' Bowl Tournament on February 25, students had break out boxes to work on during down time. Despite the rivalry between the schools, our 7th graders joined with Holton to solve the problem!
Photo credits to Ms. Douglas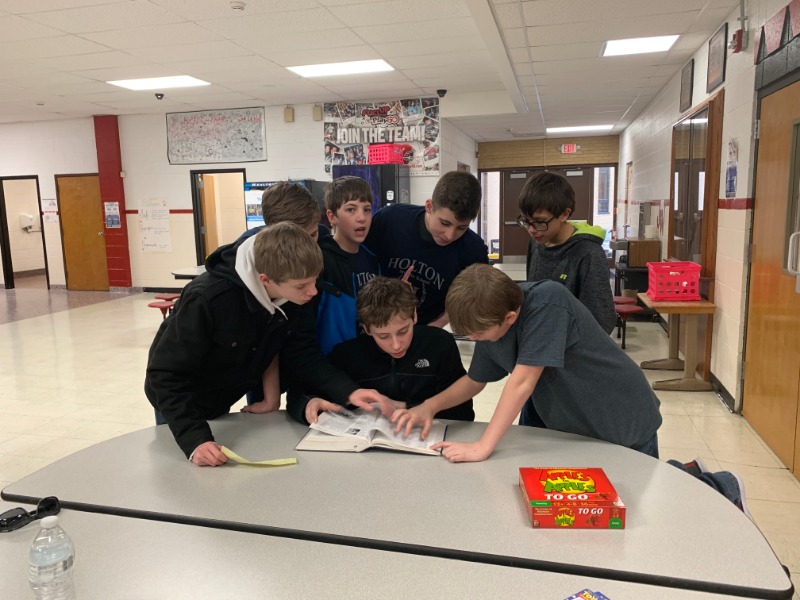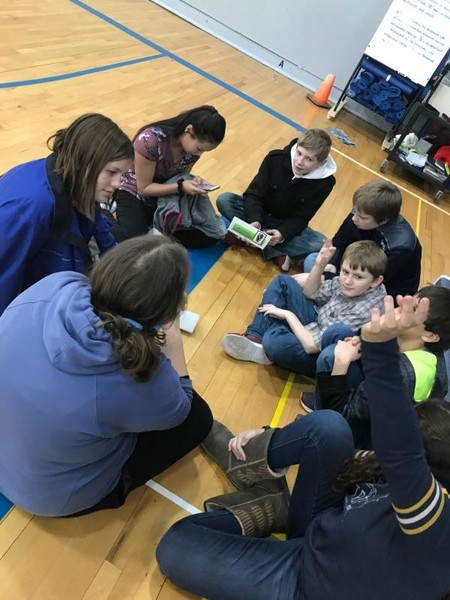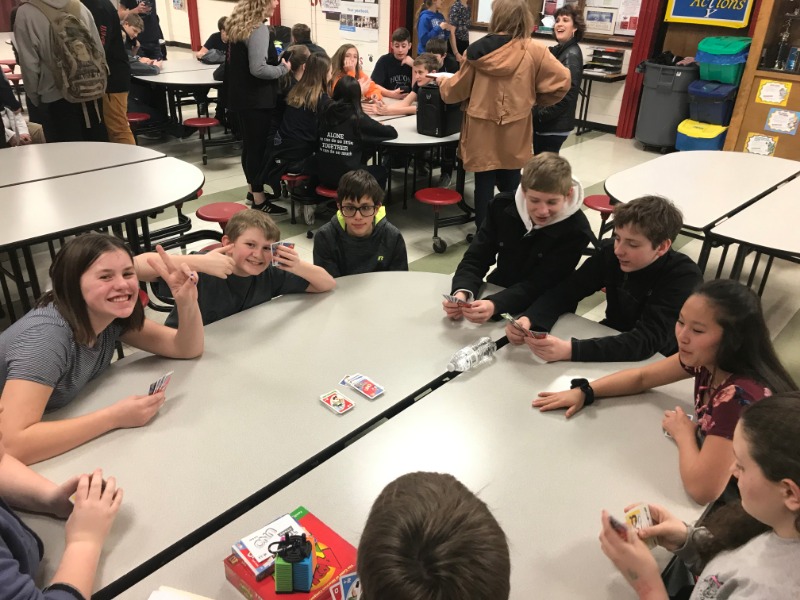 SCHOLARS' BOWL MEET RESULTS
Last Thursday was our first scholars' bowl meet ever!
The 7th graders got 3rd place and the 8th graders had a team that got 3rd place and 4th place.
'We are very proud of our students!" exclaimed Ms. Douglas.
Photo credits to Ms. Douglas