Hanna Elizabeth Allen
Sophie Jean Anderson
Allison Irene Clements
Ellie Jean Coleman
Nathan DeCoteau
Fallon Lea Greene
Caroline Grace Hanson
Haley S. Harding
Breauna Nukole Jewell
Kaylee Marie Johnson
Caleb Lee Kerbert
Caleb DeRoin Kent
Mikal Layton Kitchkommie
Lenora Mikayla Knight
Reaghan Koon
Lejla Mahic
Maida Mahic
Kobe Wayne Mills
Stella Rector
Samantha Sender
Cody Martin Smith
Madison Jaci Thomas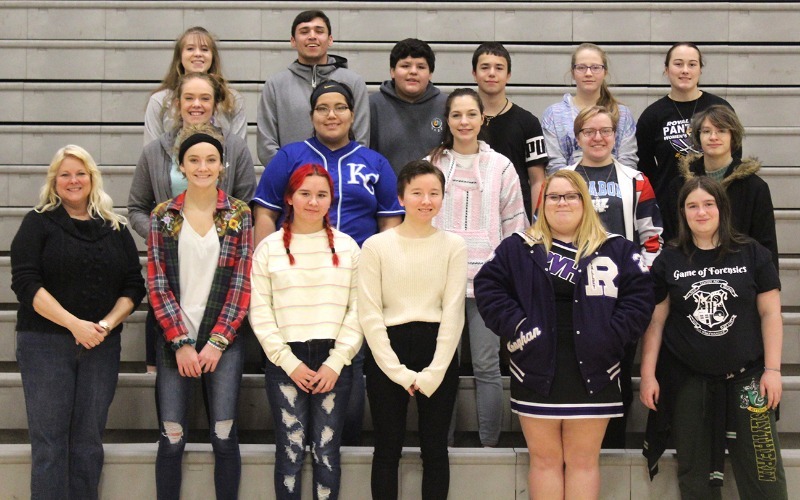 The art students had a great time on their field trip. Mrs. Marable took pictures of the trip and posted them on her blog.
RVHS art students have new exhibits in the library. The project's emphasis was on 3-dimensionality, incorporating parts of the book and overall design.
"On display in the library are examples of 'Book Art Sculpture'. Students creatively repurposed old books into a work of art!" exclaimed Mrs. Seely-Francis.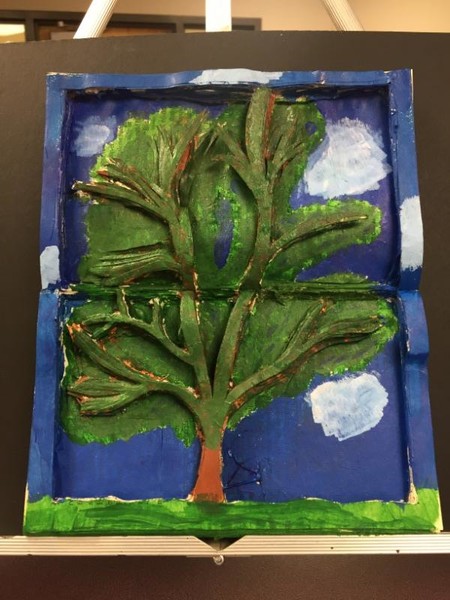 JEWELL FEATURED IN YOUTH ART MONTH
Mrs. Seely-Francis entered Breauna Jewell's art piece called "Holding the Moon" into the Sargent Art Youth Art Month Contest for a possible scholarship and prize. Be sure to visit the Sabatini Gallery at the Topeka Public Library from February 11th to March 10th to view Breauna's entry.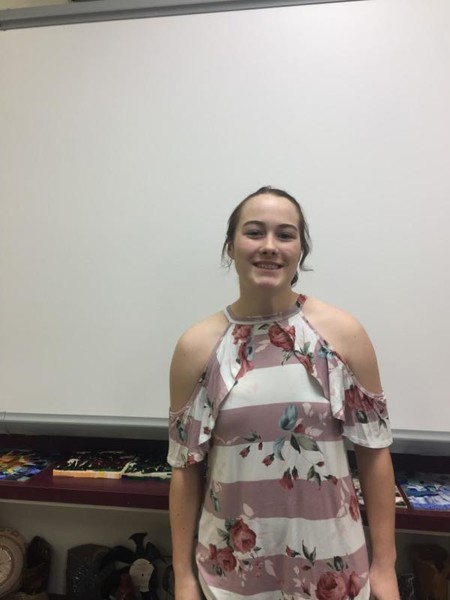 The Royal Valley High School art classes work on many art projects. There are very many unique and colorful art projects. There are some very talented students in our school. When they are finished with their art, Mrs. Marable displays it in the high school library. Click below to see pictures.