Hale Presents the Minnie Evans Story
MS Staff
Tuesday, June 11, 2019
Gishgo Hale presented her Kansas History Day/National History Day Documentary today to a gathering of over 50 people at the Firekeepers Elder Center on the Potawatomi Reservation.

Gubba Hale, Gishgo's father, opened the presentation with some welcoming words. Gishgo and her teachers then explained some of the steps in creating her project. The theme for the student projects this year was "Triumph and Tragedy."
Those in attendance viewed Gishgo's documentary, and then she answered questions. Refreshments were provided throughout the event.
The documentary details how the Potawatomi Tribe was almost terminated, but Minnie Evans was able to triumph over the adversity by stepping out to preserve the tribe and to secure their future as a sovereign nation. One of Minnie Evans' great-grandsons, William Evans, was in attendance. He is also a Tribal Council Member. Many PBP community members and representatives from PBP departments also attended.
A big thank you to Gishgo's grandmother, Laverne Hale, and all those who made today's event possible. Thanks, too, for all who were able to come view this tribute to Minnie and how she played an important role in preserving the PBP Tribe.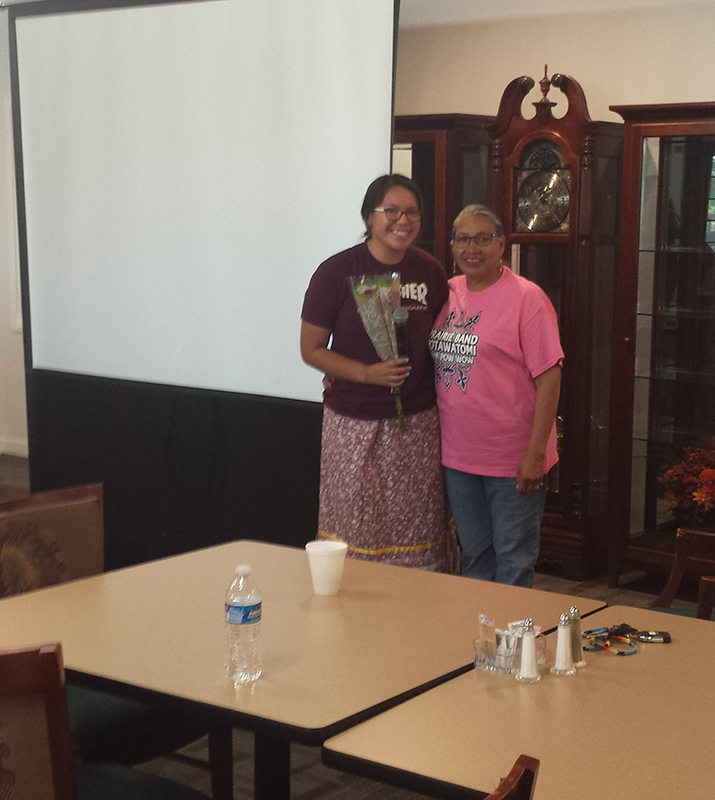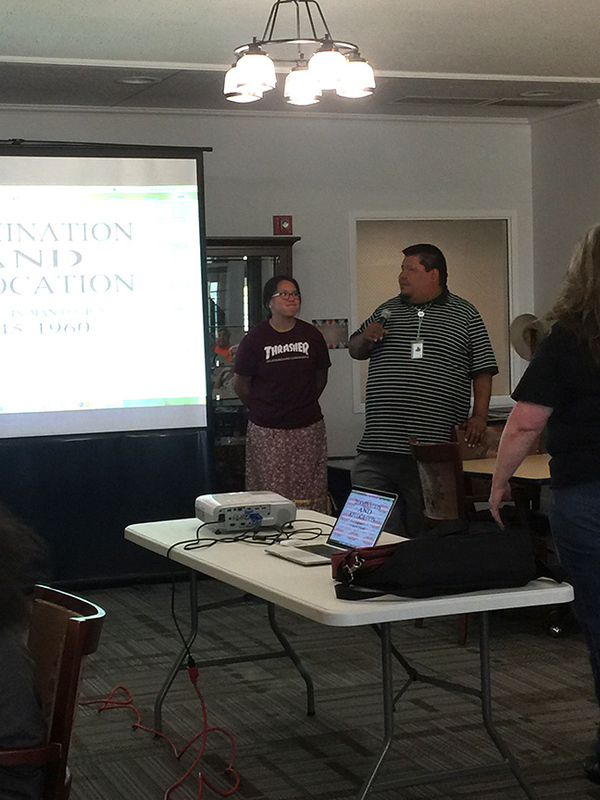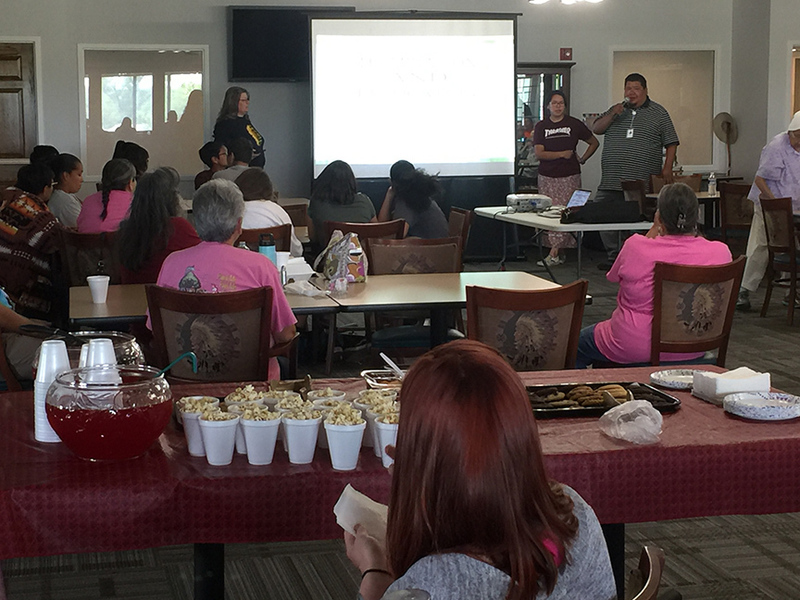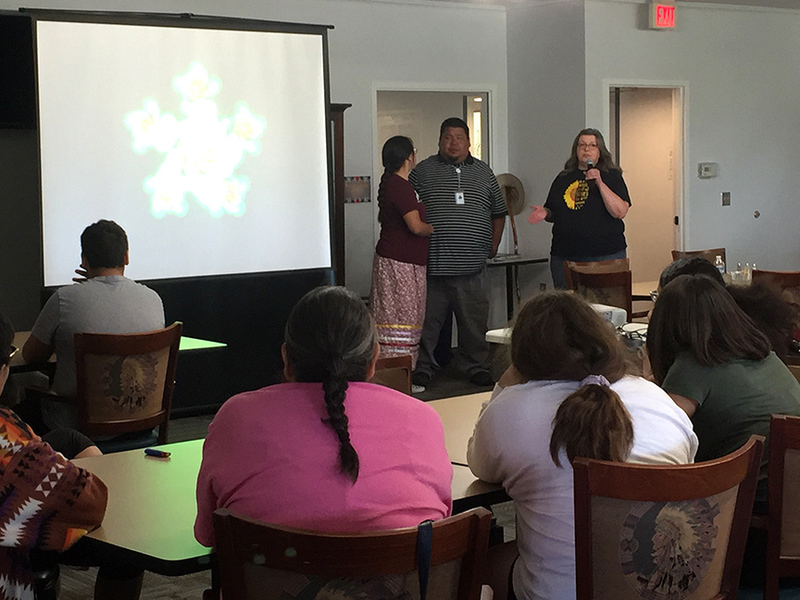 Photos by Brenda Hainey and Laura Del Toro