Helping Nebraska a Success
Keesis Potts
Tuesday, April 09, 2019
The JAG program took the donations they gathered most of last week on Monday, April 8 to Fremont, NE. Mr. Gustin was accompanied by 3 students to help deliver the donations. The 4 left in the morning with a van full of things collected in those 4 days. The JAG program and the town of Fremont say thank you for everything and giving what you could.
"It was amazing to see first hand how little it takes to help people," reflected Chance Lyming.

"The most memorable thing in Nebraska was the kids talking about all of the devastation. Like how much they lost during the flood. It was devastating that a lot of the houses are unlivable," added Shyree Jackson.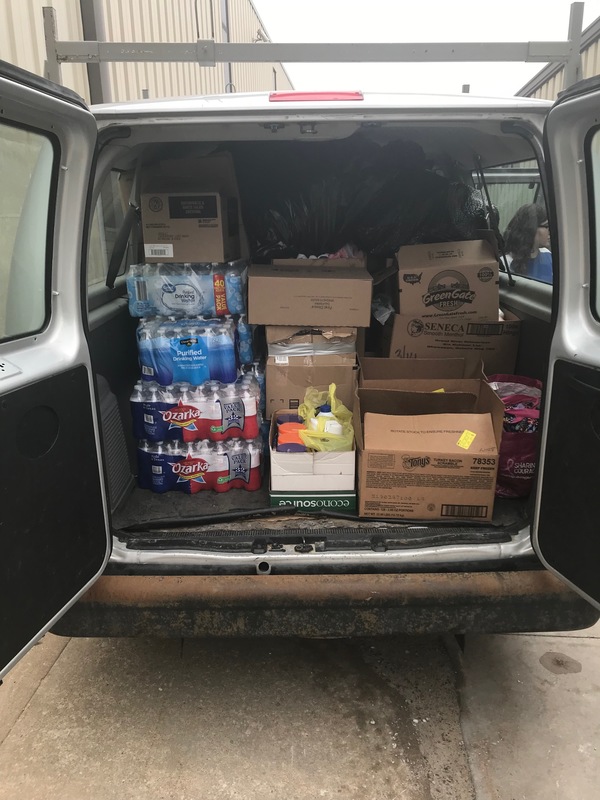 All the donations loaded into the back of the van taking the donations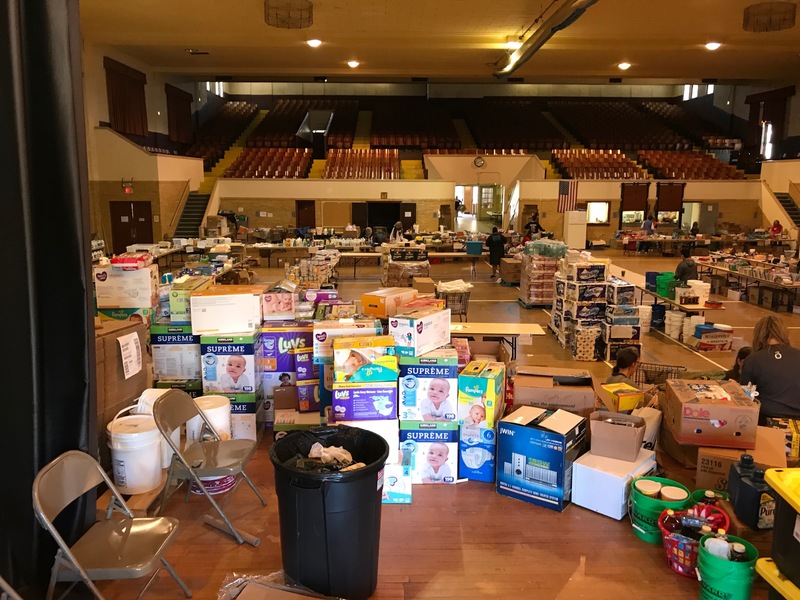 Auditorium full of donations from all over